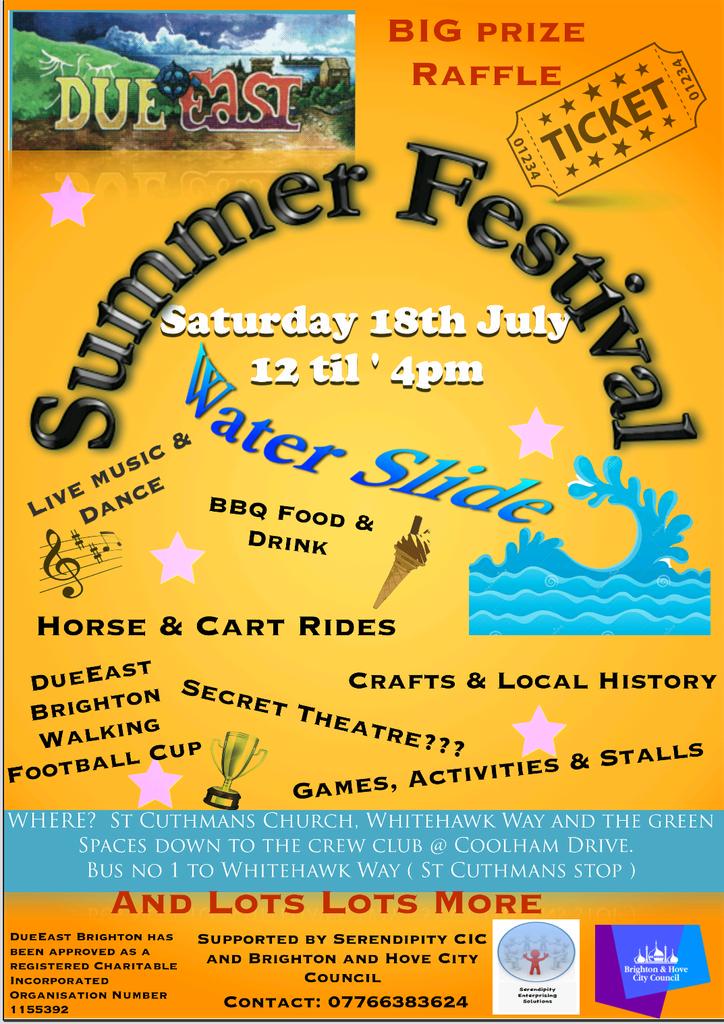 Please fill in the form if you would like to book a stall or provide an activity / performance at the Due East
Community Festival 2015.
The event is being held on Saturday 18th July 2015 in the Centre of Whitehawk from St Cuthmans Church on
Whitehawk Way down to the Crew Club and on green spaces in that area.
The event time is 12pm – 4.30 pm and stallholders are welcome to set up from 10am . Details of Set up and Take
Down arrangements will be circulated nearer to the time of the event.
The Cost of a Stall is : £8 for small community and voluntary groups , £10 for larger charities and £15 for Statutory
services and commercial stalls.
The proceeds from the Festival , which is run entirely by volunteers are all ploughed back into supporting community
activity in the area.